Data centric healthIT to reduce errors & streamline operations in diagnostic labs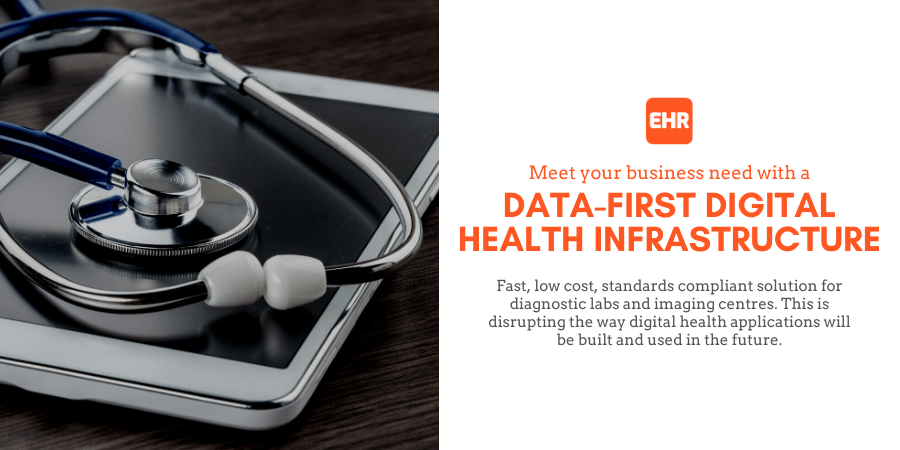 Data centric healthIT has become an integral part of the care continuum, offering the promise of optimal, standardized and person centric care delivery. However, poor design and implementation of electronic health records (EHRs) can contribute to adverse patient safety events, including diagnostic and medication errors.
Poorly designed health IT systems are a major cause of medication management and diagnostic errors, which can lead to care gaps, unnecessary procedures, and patient harm.
Diagnostic labs play a crucial role in the healthcare industry. Physicians rely on their lab tests as well as imaging services to get a good picture of a patient's health and make informed decisions regarding diagnosis and treatment. Hence, it is essential that every laboratory be well-equipped to provide quick and accurate test results every time. The generation and management of EHR and related administration data is central to enabling accuracy and consistency.
Here are some of the most common problems faced by diagnostic labs in their day-to-day operations.
Human errors in the absence of proper digital health solutions
A typical laboratory workflow involves the registration of a patient, creating a list of testing or imaging services to be done, attaching an identification tag to the samples to be taken, collecting the samples or performing the test/imaging and the generation of results and reports. Doing the entire operation manually is a risky exercise. Mistakes can happen while recording and transposing data manually. The consequences of such human errors could be disastrous for the patient's health as well as the lab's reputation
Human error can be overcome by capturing information in a structured format at the point of generation. This data when managed by a dataFirst clinical data repository will safeguard the data and enable further access and actions with this data in context.
Extended turnaround time
A fast turnaround time – time taken for the lab to generate the report from the time the test was ordered – is a must for the success of any clinical lab now. Labs need to have a smooth workflow process in place to be able to achieve a quick turnaround time. This is possible only if they have a robust Data centric healthIT to back up their workflow operations.
Inconsistent and non-standard reports
The absence of a consistent report generation process leads to a lot of chaos. Reports reaching the wrong hands, details omitted or lost in transcription, miscommunication of information, duplicated work, and rework may be avoided by having efficient laboratory management software in place. Key to generating and sharing of consistent and accurate reports is a system that enables clinical data management as per standards.
Ineffective report sharing
Clinical labs must be able to tie up with external health care providers to improve their business. Having a system in place to receive referrals from hospitals and clinics and the timely communication of test reports back to them is crucial for growing a laboratory's business and reputation.
Paper-based reports and manual collection of results are on their way out. Patients and physicians alike would prefer a more convenient means to receive their test or imaging reports. Most laboratory management systems these days provide a web-based interface for viewing the results of a laboratory test. However the format of these do not enable structured data sharing required for digital processing by the receiving provider.
FHIR is the accepted standard for sharing information between hospitals/clinics and diagnostic centres in India. NDHM network enables this consent based Health Information sharing through a FHIR interface.
Constraints to adding new diagnostic test & report templates
Diagnostic Labs have to continuously add new Test services to meet ever evolving market needs. Each report requires specific clinical data sets to be captured. An EHR repository that can model these dynamic needs is required to make this easy.
Data centric healthIT driven by healthcare APIs & EHR platforms
Application Programming Interfaces play a critical part in facilitating communication between laboratories and hospitals, as well as in aggregating patient data from different sources. When systems communicate, acknowledgment or documented actions can flow back, allowing automatic confirmation of loop closure.
EHRs, APIs and patient-facing tools have the potential to streamline care delivery and enhance patient safety, but only when developed and implemented correctly. Healthcare APIs from cloud based EHR platforms are creating a revolution by enabling the creation of a new breed of LIS/RIS solutions that are modern, standards compliant and secure.
EHR.Network – your postmodern dataFirst digital health infrastructure
EHR.Network enables Diagnostic labs to meet their business needs by providing a dataFirst digital health infrastructure that will manage structured clinical data. This data will be ready for sharing over standard interfaces. Security and Privacy of data is ensured.
Our healthcare API enable a new breed of fast, low cost, standards compliant solution for diagnostic labs and imaging centres. This is disrupting the way digital health applications will be built and used in the future. So come and build your next cloud based generation LIS & RIS solutions on EHR.Network.
More about the EHR Platform
Other use cases