Indian EHR Standards – Part2 : Vision and goals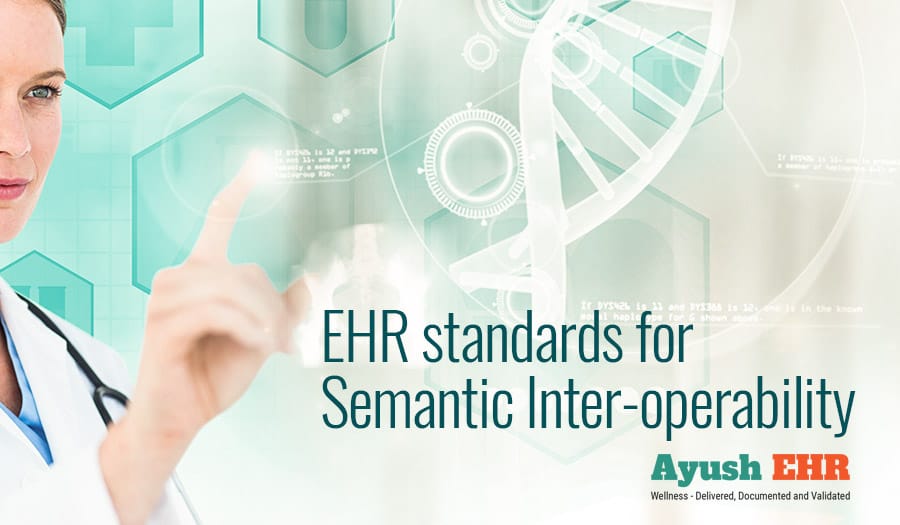 Indian government has created the Indian EHR standards with the aim of realizing the aims outlined in the National Health Policy 2017. This policy, published by the Ministry of health and family welfare, outlines the goals of the Indian Government with respect to healthcare in India. The policy lays stress on the goal of attaining highest level of healthcare across demographics and to foster an environment of both promotive and preventive healthcare.
It aims to eliminate any instance of hardship faced by people in receiving care or treatment in terms of financial or economic constraints. This policy document clearly indicates that we can achieve the above vision through the following –
Increasing access to healthcare for individuals
lowering the costs involved in healthcare delivery
Improving the quality of healthcare
These three complementing factors invariably tie back to the need for electronic health records to make healthcare more efficient and cost-effective for both patients and clinicians/wellness practitioners. To make the process of deploying EHR streamlined and organized, the Ministry of Health and Family Welfare brought out the Electronic Health Record Standards for India in September 2013 and an updated version in December 2016.
Indian EHR standards lays stress on the importance of interoperability
The executive summary of the Indian EHR standards v2 states that "An Electronic Health Record (EHR) is a collection of various medical records that get generated during any clinical encounter or events. With rise of self-care and homecare devices and systems, we nowadays generate meaningful healthcare data 24×7. With proper EHR, these can also have long-term clinical relevance. The purpose of collecting medical records, as much as possible, are manifold – better and evidence based care, increasingly accurate and faster diagnosis that translates into better treatment at lower costs of care, avoid repeating unnecessary investigations, robust analytics including predictive analytics to support personalized care, improved health policy decisions based on better understanding of the underlying issues, etc., all translating into improved personal and public health."
As you can see from the above, the standards brings out the importance of interoperability of health records for quick access to data and retrieval, as and when required, during the course of any person's life. Further, the standards emphasizes the need for semantic and syntactic interoperability of data among all the systems involved in providing healthcare information.
Another primary goal of the EHR standard is to ensure the harmonisation of diverse healthcare practices and to integrate varied representation of healthcare information into a consistent one. It is expected that a unified information model can be viewed at from multiple angles and used with multiple vocabularies by care providers. To achieve optimum interoperability, the standardization or mapping of diverse vocabularies is also envisaged.
Goals of the Indian EHR standards
Ensuring semantic interoperability using shared vocabulary for content exchange is one of the foremost goals of Electronic Health Records Standards. The standards also include other goals such as –
Fostering technical innovation using the standards
Modifying, adapting, maintaining and helping in the evolution of the standards
Create an ecosystem where every stakeholder or vendor involves in the participation and adoption of the standards
Consider and evolve policies, frameworks, best practices and experiences of the standards
Maintain the cost of implementation at the lowest possible levels to ensure cost-effective deliverance of healthcare services and accessibility
Adapt modular and independent standards
In the absence of common standards, it becomes impossible to attempt the creation of a lifelong medical record, as records from ~80+ years, spread across different sources. The vision and goal of Indian EHR standards is to create a set of pre-defined standards for clinical information capture, storage, retrieval, exchange, and analytics of different kinds of coded clinical information that includes images & other multimedia.
In the coming weeks, we will share more insights on the individual aspects of the standards for your easy understanding.
At Healthelife, our mission is to make things easy for healthcare application developers to adopt EHR standards. We do this by creating tools and services that developers can use through APIs and achieve compliance to EHR standards. While our EHR.Network platform includes an increasing collection of services for app developers, AyushEHR is an end to end EHR solution for AYUSH practices. Both these services are available as cloud services where users pay only based on how much they use the service.
Learn more
Call us on +91 63609 97311