Public health EHR platform to be developed jointly with IIITB on EHR.Network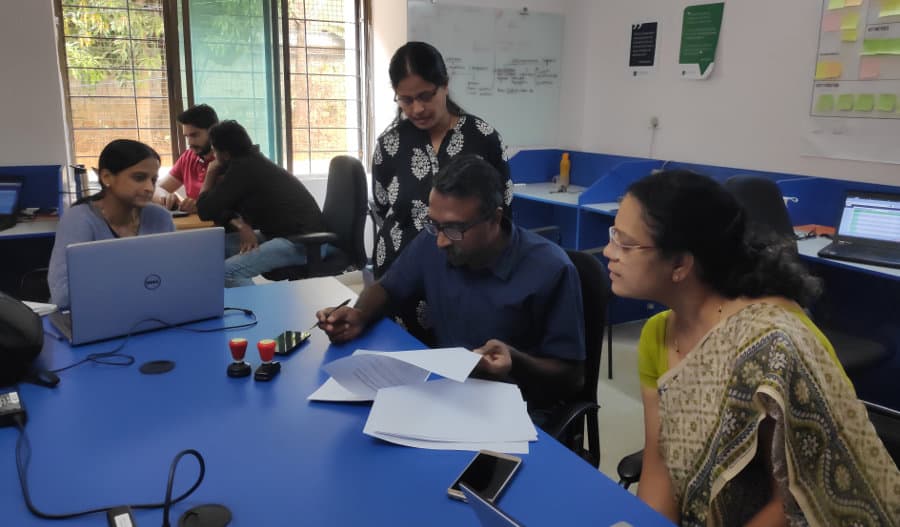 We have signed a joint research project agreement with IIITB to develop a scalable public health EHR Platform. This platform will be built on EHR.Network and is to be used for public health applications and research.
This project is part of the ongoing research project being carried out at the E-Health Research Centre(EHRC), IIITB which seeks to address existing concerns in the way ICT applications are being designed and developed in the Indian public health and nutrition sector.
This joint research involves the design and develop an Electronic Health Records & ICT application platform that can form the basis for a healthcare delivery system for the public health system. The proposed EHR Platform will have the following features
Management of patient demographics
Framework for management of patient health data across visits and locations, using an OpenEHR compliant implementation
Hierarchical management of health care establishments/organizations
Authentication and access control
Coding of health data using SNOMED CT
All the above features will be developed in line with the Indian EHR standards and relevant aspects of the Digital Information Security in Healthcare Act(DISHA).
The agreement is for 2 years and will use our platform as the base for the proposed research & development. Healthelife team will be working closely with the faculty members and researchers at IIITB on various aspects of the project under this agreement. Both the parties will hold joint IP for the developments that come out of this project.
The discussions towards this has been going on for more than 6 months and we feel that this agreement will help us enhance our capabilities and also give us a lot of visibility. We will find mention in all related PR activities of the college as well.
We thank EHRC@IIITB for endorsing our work for the past 30 months and acknowledging our domain competence. The learning that come out of this research project will be used to enhance our platform so that all the applications on it are benefited. We will be continuing such collaborations aimed at enhancing the platform and make it more robust, secure and beneficial.

Learn more
Call us on +91 63609 97311