Healthcare hackathon – one week app challenge on EHR.Network – shows the power of our healthcare APIs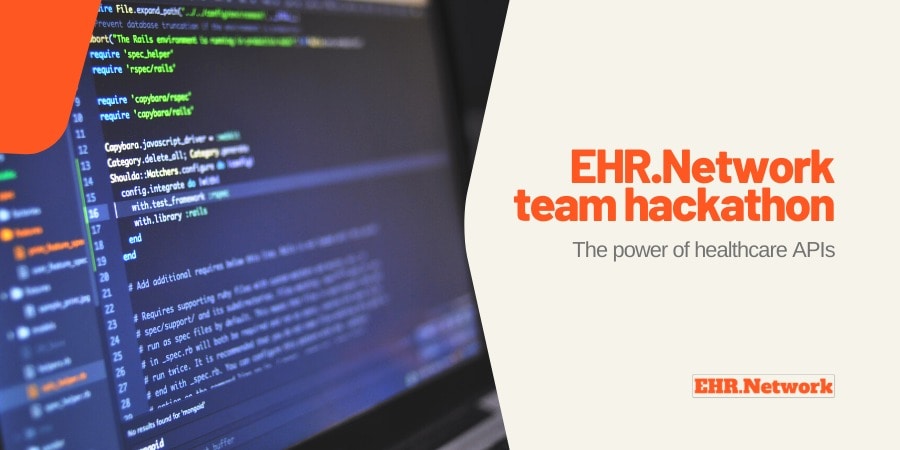 Where can you feel excited, nervous, rushed, motivated, tired, passionate, and enlightened, all within a week ? Well, you got to be a part of a hackathon to experience these.
To validate the readiness of EHR.Network, Healthelife hosted its very first of healthcare hackathon for it's team members between Feb 4th to 10th, 2021. It was a great success and the ideas that flowed were downright crazy and brilliant.
Over the past couple of months we have been working on improving documentation and support tools to make application development easy and speedy on EHR.Network. This hackathon event code named 'One week app challenge on EHR.Network" was designed to validate this and to test what healthcare application developers can create in one week using our healthcare APIs.
While the hackathon resulted in new products, new features and new solutions, we at Healthelife are more excited about our first hand experience on how our APIs empower application developers. With the success of this event, we plan to kickstart our plans to build a developer community around the platform and nurture an ecosystem of healthcare applications.
Theme of the EHR.Network healthcare hackathon
The theme of the event was designed around creating simple easy to use applications for end users that are created using our healthcare APIs
A focused end user – e.g. Doctor/Specialized Doctor, Patient, Healthcare professional other than doctor, etc
Working application that uses healthcare APIs from EHR.Network
Uses clinical data managed using openEHR CDR
Judging Criteria
The applications were judged on the following criteria
Should involve clinical data
Use at least one template & AQL. Development and use of new template and AQL gets additional points
Should use at least 10 different platform APIs
No app server allowed. All APIs should be consumed directly in the UI
Use of new UI technologies will get additional points
Use of automatic form generation using openEHR web templates gets bonus points
Ideate, Innovate, Create – Unleashing the powers of 'Hackathon'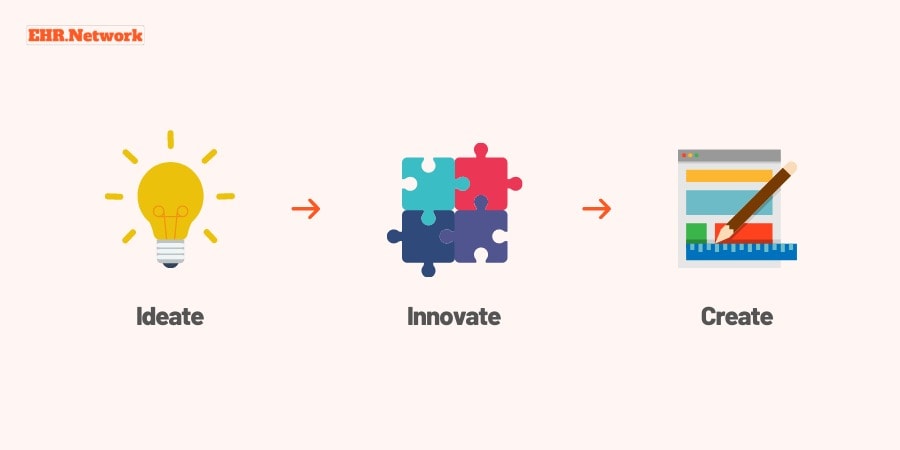 Power of 'Collaboration' : It all started with the huddle that the teams had in order to identify the problem statements. The developers and the business teams made most of the opportunities in Idea generation. And the outcome of the problem statement pitching session took many forms- Developing a new mobile application, improvements to the existing product, cross over ideas and more. The hackathon established two-way conversations between those that develop the technology and the people that use them. Leveraging each other's strengths, and working on solutions collaboratively was imperative for the hacking teams to stay on course.
Power of 'Innovation': The need to transform and innovate meaningfully against a highly competitive environment forced the teams to adopt new ways to seek change and improvements. Despite the chaotically fast and short-lived nature of this hackathon, it forced participants to focus on an issue and think about innovations with a diverse set of inputs.
Power of 'Speed': Delivering breakthrough innovation at a break-neck speed. There is no doubt that hackathons are the shortest route to significant outcomes that a program can take. When you talk about speed, teamwork plays a very important role. We could see hackers being open about each step with the team. Making sure everyone is the same page saves plenty of crucial time down the line.
The powers stay on…
The powers that come with the healthcare hackathon don't just end with the hackathon.These are there to stay for long. Coming out of a hackathon, the hackers are still full of enthusiasm.They are super motivated to finish whatever project they are working on and the collaborative approach keeps mushrooming.
So are we going to announce another call for hackers? Definitely. Stay tuned.