EHR.Network gets ready with OpenEHR COVID-19 clinical models and APIs for app developers.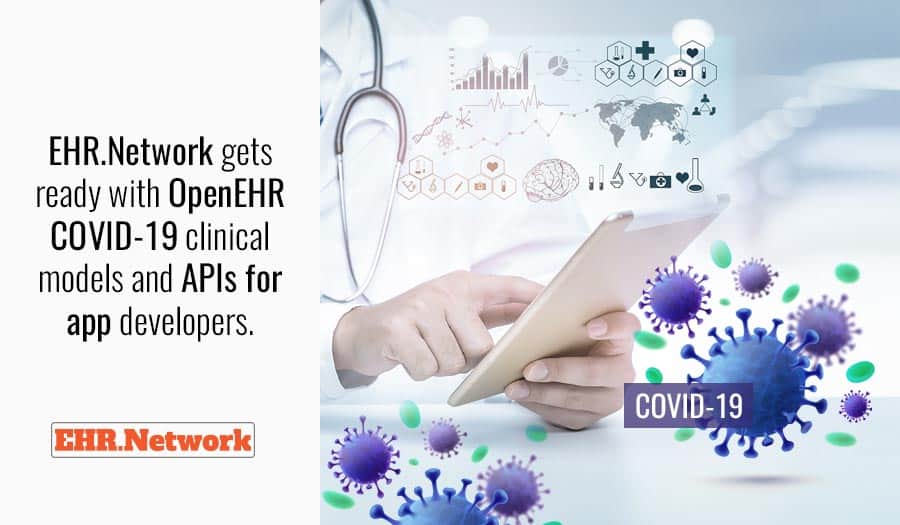 We have updated our platform to make it COVID-19 ready. With this we are ready to support any developers who are working on creating applications to help in the management of this global pandemic.
COVID-19 clinical data models & APIs
We now support the following COVID-19 data models to help app developers to build server-less applications fast and at reduced cost.
These models complement and extend the large number of general purpose data sets already supported by the platform.
We have also developed a large number of queries on the above models that applications can use. Because the platform is OpenEHR compliant, we can write additional AQLs for requirements beyond what our queries support now.
This COVID-19 extension to the platform has been built using the already published platform APIs and does not involve any new ones. We have done this so that any existing application can be extended with minimal development effort.
Bring your existing data to get a head start
We understand that many apps may get built on data that is existing with the developers or available in public domain. We have custom scripts that can import bulk data into the federated services of the platform to help app developers get going fast.
So those of you who want to start with existing data or are looking at porting their apps to our platform will be supported by our team to get their starting data in.
Build faster with the new data sets
Developers can use this extension in conjunction with the other platform modules to build complete applications fast. They do not have to worry about things such as data storage, security, privacy, compliance & scalability.
We are in constant communication with the OpenEHR COVID community that involves clinicians and experts from across the world, including China & Europe. These experts are continuously improving existing and adding new models based on their learning from the field in combating this global problem. We will be evolving the capability of EHR.Network to keep pace with these updates to bring the latest to our app development community.
To learn more about how the platform can help you, please review our documentation page. If you need any further assistance, you may contact us.
If you are interested in understanding more about the OpenEHR COVID project and/or get involved in their work please visit their discourse page.
Related posts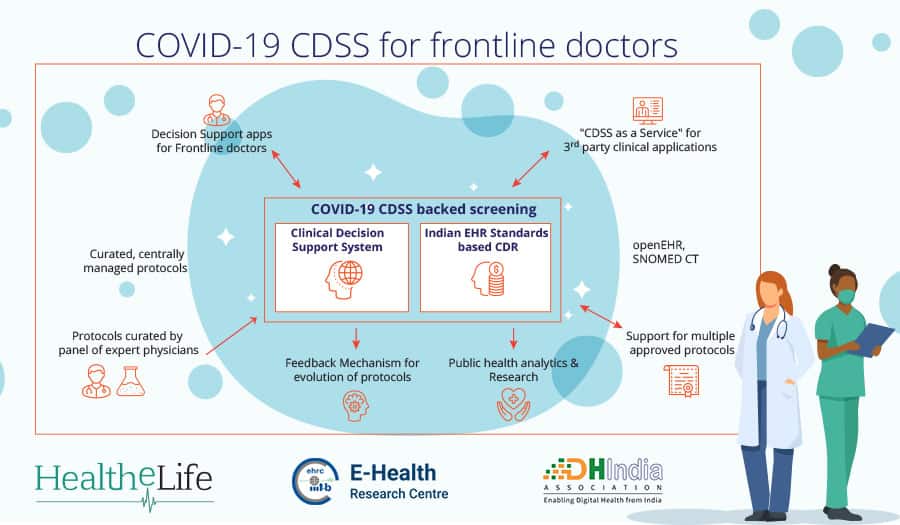 HealtheLife is collaborating with EHRC@IIITB & DHIndia Association to create a Clinical Decision Support System(CDSS) backed minimal triage application for front-line clinics. This application will …